Tabish Khan the @LondonArtCritic picks his favorite exhibitions to see right now, which are south of the river in London. Each comes with a concise review to help you decide if it's for you. Those looking for more shows should check out the top 5 museum shows from last week where all but one remain open.
Suki Chan: Conscious @ Danielle Arnaud
A sound piece and two powerful videos examine what it is like to live with dementia. Listening to a woman talk about not recognizing people and being reminded that she will never do things like go for a run again is heartbreaking. It is an important subject and perfectly suitable for the domestic interior of the gallery. Until May 7.
Jim Grover – Behind the Store Front: The Life of Maurice Dorfman @ Clapham Library
Photographs tell the remarkable story of the recently closed haberdashery in Clapham High Street and the man who ran the shop and lived above it. Jim Grover got close to his life and captured his work and home life in detail. The show spans the space of the Clapham Library and it's the perfect setting as visitors can walk through and view the now deserted storefront. Until April 30.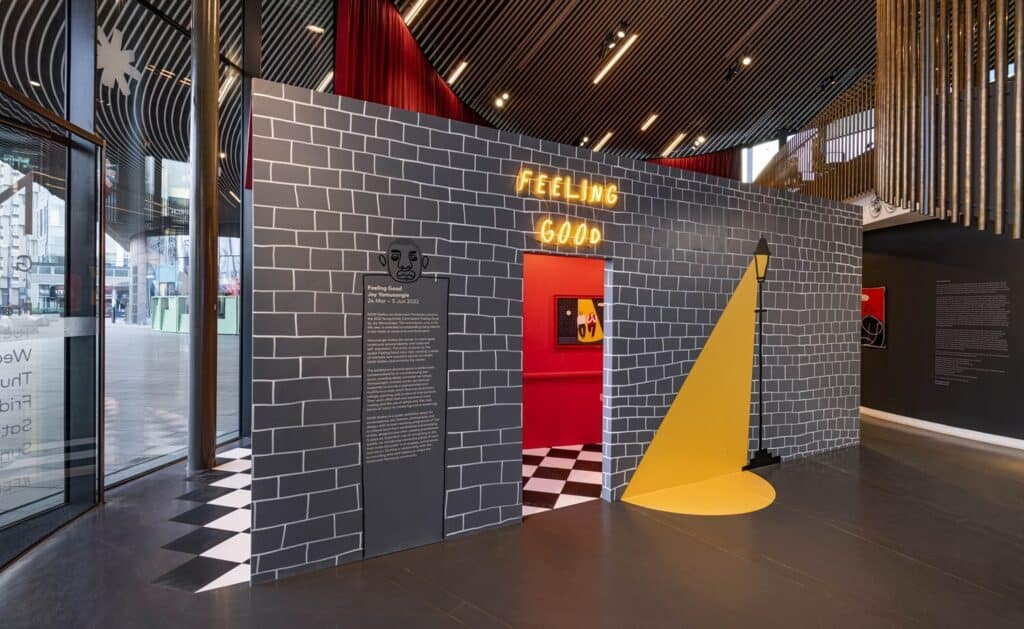 Joy Yamusangie: Feeling Good in the Now Gallery
Navigate hallways and neon signs to enter a jazz club, climb on a bar stool and read the book that inspired the exhibit, and play the piano too if you feel like it. It's the immersive experience that looks at identity through the prism of jazz, at Now Gallery where they always encourage artists to take full advantage of the space. Until June 5.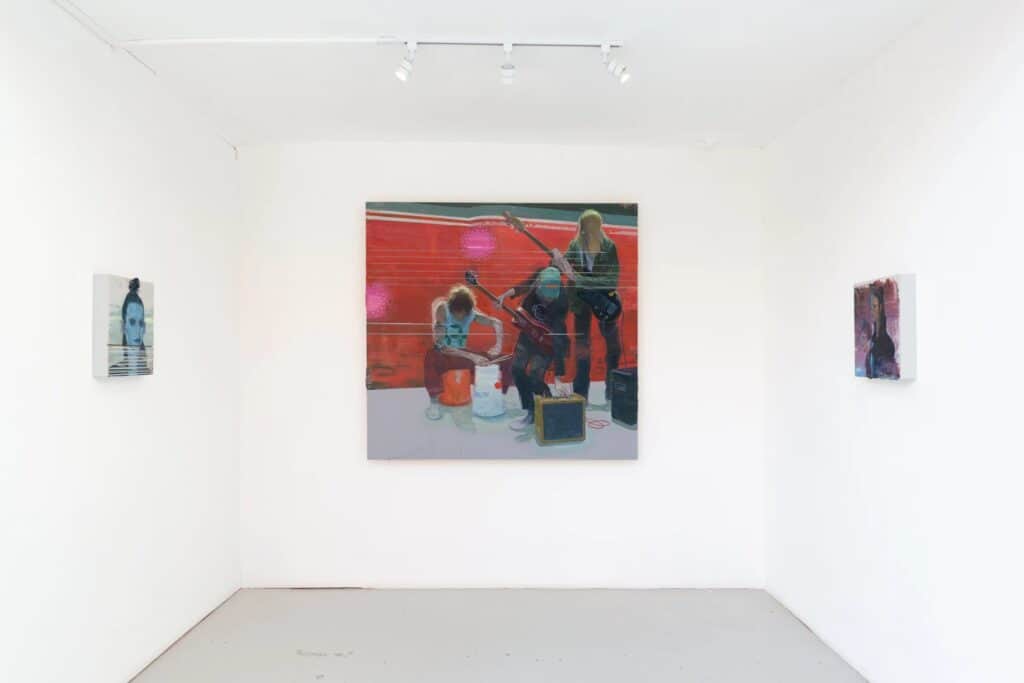 Ruprecht von Kauffman: In the Street @ Kristin Hjellegjerde, London Bridge
Natural poses abound – beautiful young people, an aristocratic couple and a band on stage, but there is something wrong as there are holes in them and the works have been scratched with power tools. It's a subversion of the bright exterior personas we see on social media, revealing the emptiness that often lies beneath the surface. Until April 23.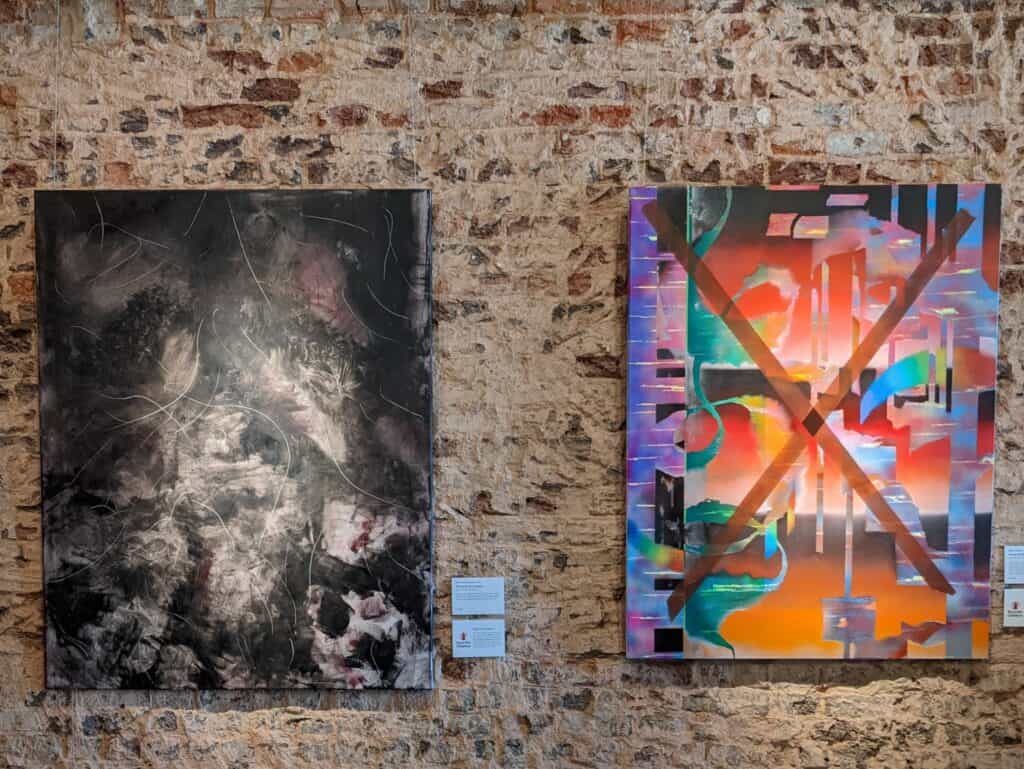 Ambient Anxiety @ Curious Kudu Gallery
Ambient anxiety sums up what we all feel these days, as the world seems to swing from one crisis to the next. That's the message in the abstract works of Elina Yumasheva and Djuro Selec, which examine the environmental burden on the world and how we all seem to be broken down in a world where technology has taken over. This gallery in Peckham is a new find for me and they have great food in the restaurant next door. Until May 31.
All images are copyrighted by the gallery and the artist. Photo by Suki Chan: Oskar Proctor.
Categories
Keywords
Author
Tabish Khan
Art critic for FAD and Londonist. Visit as many exhibitions as possible and write reviews, opinion pieces and a weekly top 5 for FAD.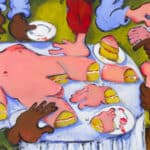 Guts Gallery opens Manslaughter, an exhibition of new works by Olivia Sterling which opens this Thursday, April 7. Difficult hierarchical systems […]
The next generation of graduate photographers whose final exhibitions have been halted due to Covid-19 will showcase their work at VISUAL NOISE – the premier art fair dedicated solely to the rising nation
photography skills.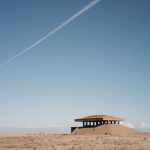 As an artist or social media influencer, you would agree that there is so much beauty in nature. There are […]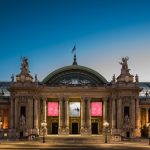 Paris+ by Art Basel (or by Art Basel if you don't speak French!) is the name of Art Basel's […]