On a brutal day to throw, catch, hit, line out or do almost anything in baseball, the Buckeyes saw an early lead slip away and dropped Game 1 of the series to Purdue, 7-5 .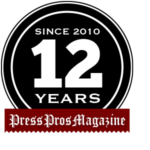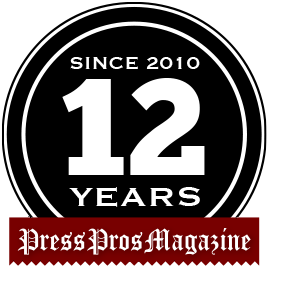 West Lafayette, IN – First, the good – the positive – on Ohio State's 7-5 loss Friday afternoon to Purdue in their Big Ten opener against the now 18-1 Boilermakers (1-0 in the Big Ten game).
Sophomore Kade Kern, after a 3-for-4 performance Tuesday in the Buckeyes' 7-5 win over Wright State, hit in the second inning while driving a fastball past Purdue starter Jackson Smeltz on the left center field wall for his first home run and 13th RBI of the season to give the Buckeyes and starting pitcher Isaiah Coupet an early 1-0 lead.
Better still, in the third inning, after a single from Zach Dezenzo and a walk to right fielder Mitchell Okuley, Kern came back and threw another Smeltz fastball to the left field wall for his second homer and the 14th, 15th and 16th RBI of the season. The Buckeyes had a 4-o lead, with Coupet going through the first two innings showing signs of pitching confidently against the previously nigh-unbeatable Boilermakers.
Now, the bad news. That lead wouldn't hold up on a miserable day for baseball — cold 42-degree temperatures and 25-mile-per-hour wind gusts — against a Purdue team that took it upon itself to take a better, more efficient approach against Coupet the second time. through the batting order.
In the bottom of the third, the Boilers sent seven men to the plate, scored 4 runs on 5 hits with a pair of two-run homers by center Curtis Washington and first baseman Cam Thompson. And that thing called prosperity, which was supposed to support young starting pitchers and make them feel invincible, was gone.
The Buckeyes, to their credit, regained the lead in the top of the fourth on an early walk to Drew Reckart, a denial from Smeltz, a single from Archer Brookman and a sack through center from Marcus Ernst, chasing Smeltz out of the game. . Reliever Landon Weins came onto the field, and on a day when any well-hit ball was destined to leave the court…the Buckeyes couldn't take advantage of either the wind or Weins.
"Coupet just wasn't performing well with his fastball," Greg Beals explained after the match. "Not as he needed to. They were on his fastball, and he has to throw the fastball enough to get them out of his breaking ball. He just needs to execute better.
"He has to be a bit more efficient, and that's where the fastball is key. He has to execute with it, because his stuff is good. But the more they see his breaking ball, the more likely they are to be on it. And it wasn't the broken ball that caused him problems today.
Coupet would pitch in the fourth, pull out one before a brace from No. 9 hitter Evan Albrecht, and a walk to leadoff hitter Mike Bolton brought Beals to the mound to look for him.
Enter freshman Jake Johnson, who has thrown so well in his previous five appearances, and allowed a legacy run to score on a throwing error from catcher Archer Brookman who tried to throw Bolton while trying to steal second base. Johnson regrouped and retired the team on a fly ball left and a pair of strikeouts.
The Buckeyes would have their issues with Landon Weins, who pitched the next five innings, giving up just 2 hits, while striking out two and throwing just 61 pitches.
"Give him credit," Beals said. "Weins did a good job and did it by mixing up three pitches for strikes."
He kept the ball on the ground and allowed just two hits over the last 15 Buckeyes at bats.
Johnson was not so lucky. Coming out for the fifth, he gave up a well-hit but wind-assisted triple from Cam Thompson that ricocheted off the center field wall, just out of Kade Kern's reach. He scored a takedown later on a ground fly to Drew Reckart, with Purdue taking a 6-5 lead.
They would add another run in the seventh, with Thompson scoring from third base on a wild pitch from reliever Nate Karaffa, to take a 7-5 lead.
Ethan Hammerberg came in eighth to retire the Boilermakers in order on just nine pitches.
Then Weins did the rest, snuffing out any thought of a comeback in the top of the ninth as he retired the team in order.
The Buckeyes fell to 8-12 for the year, with 5 runs on 7 hits and erred.
Purdue improved to an incredible 18-1 record, with 7 runs on 10 hits and playing error-free baseball.
Weins picked up the win and Jake Johnson, who pitched better than his result, took the loss, his first of the season.
Promising…after the first 4 innings, a two-hit day for Kern and a two-hit day for Zach Dezenzo…and the likelihood of doing something up in the air in the last five innings that would put Purdue back on the wall . This does not happen.
"We hit a few balls hard," Beals said. "But I was disappointed with our offensive approach over the last five innings. We hit a few hard balls, but the body of work, overall, wasn't great.
The shining light was Kern — the good news — who admitted to keeping momentum from Tuesday's game against Wright State.
"The last few games I had quality at bat and today I had some good pitches," he said after the game, understandably disappointed that his contribution didn't result in a winning result. "I have more confidence since the last games today and we are a lot like that at the moment."
Which bodes well, in the long run. But in the short term, they have to rinse Friday, the weather, and bow their necks for what promises to be another tough day on Saturday.
"It was good to get him (Kern) started today," Beals said. "He's a mid-line hitter and a productive bat for us, and the three-run homer gave us a 4-0 lead and a good position."
Toggle the switch for tomorrow…. ?
"You start winning the first game," he added. "But the main thing is to win a streak – win a streak on the road – and that's still ahead of us."